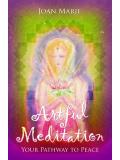 Artful Meditation
ARTFUL MEDITATION is the skillfully creative and imaginative use of experience and cleverness to quiet and focus the mind! Living life as a creative and enjoyable process of flow, experience and expression is a wonderful way to live. By incorporating an ARTFUL MEDITATION practice into your life you can outwit that busily thinking and stressed out mind and have the creative, enjoyable and peacefully flowing experience you deserve.
$10.95

Add To Compare
Add To Wishlist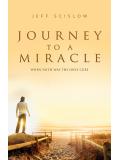 Journey to a Miracle
In life, stuff happens! And those unpleasant happenings come in all shapes and sizes. Some are mere challenges or obstacles, while others are catastrophic upheavals. The fact is, we all face them and respond differently to their unwelcomed arrival.
$14.99

Add To Compare
Add To Wishlist